---
Alex's Anthology of Algorithms:
Common Code for Contests in Concise C++
Alex's Anthology of Algorithms: Common Code for Contests in Concise C++ (A3C5) is a (not so concisely named) collection of concisely implemented algorithm and data structures.
---
---
Syntaxilizer: A Formal Language Analyzer
Syntaxilizer is a simple parser based on the Backus-Naur Form of context-free grammars. Enter a definition and see how any phrase breaks down. Don't ask why you would ever need this (it was more of an exercise in parsing).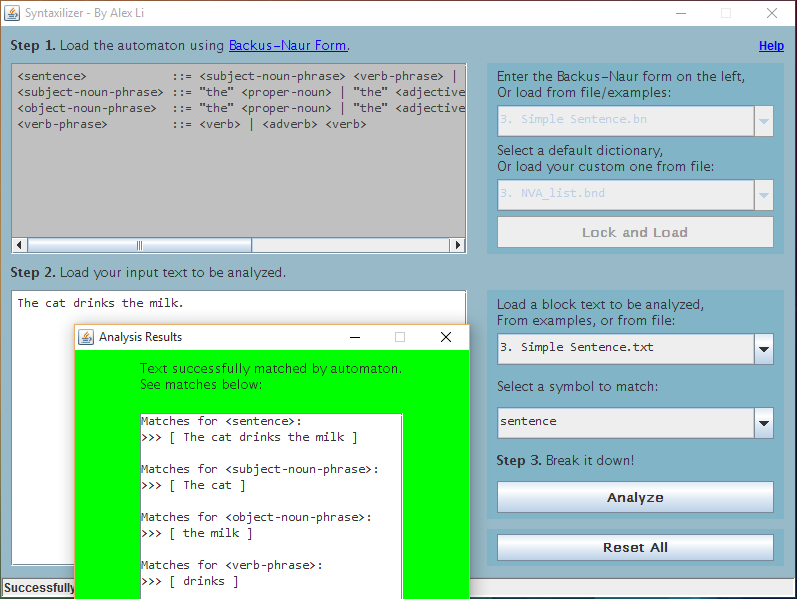 ---
LazerMazer (Not Another Maze Game)
Escape a dark maze with only a lazer™ to guide you!
I'm currently working on a JavaScript port. Try the original Java version in the mean time.
To play, extract the zip anywhere and run LazerMazer.jar. You will first need to install Java 7 or greater ( download).

---
---
---

PEG Online Judge
A place that holds a great deal of sentimental value for the group of gurus I grew up with.
Visit the PEG Judge at wcipeg.com.
---

The Woburn Challenge has been a tradition of my high school programming club since the 90s, running for a decade before it was discontinued. In 2015, several alumni helped me relaunch it to encourage high school CS enrichment for Canadian students.
Visit woburnchallenge.org or like us on Facebook.